H Space Menara KPMG, Bandar Utama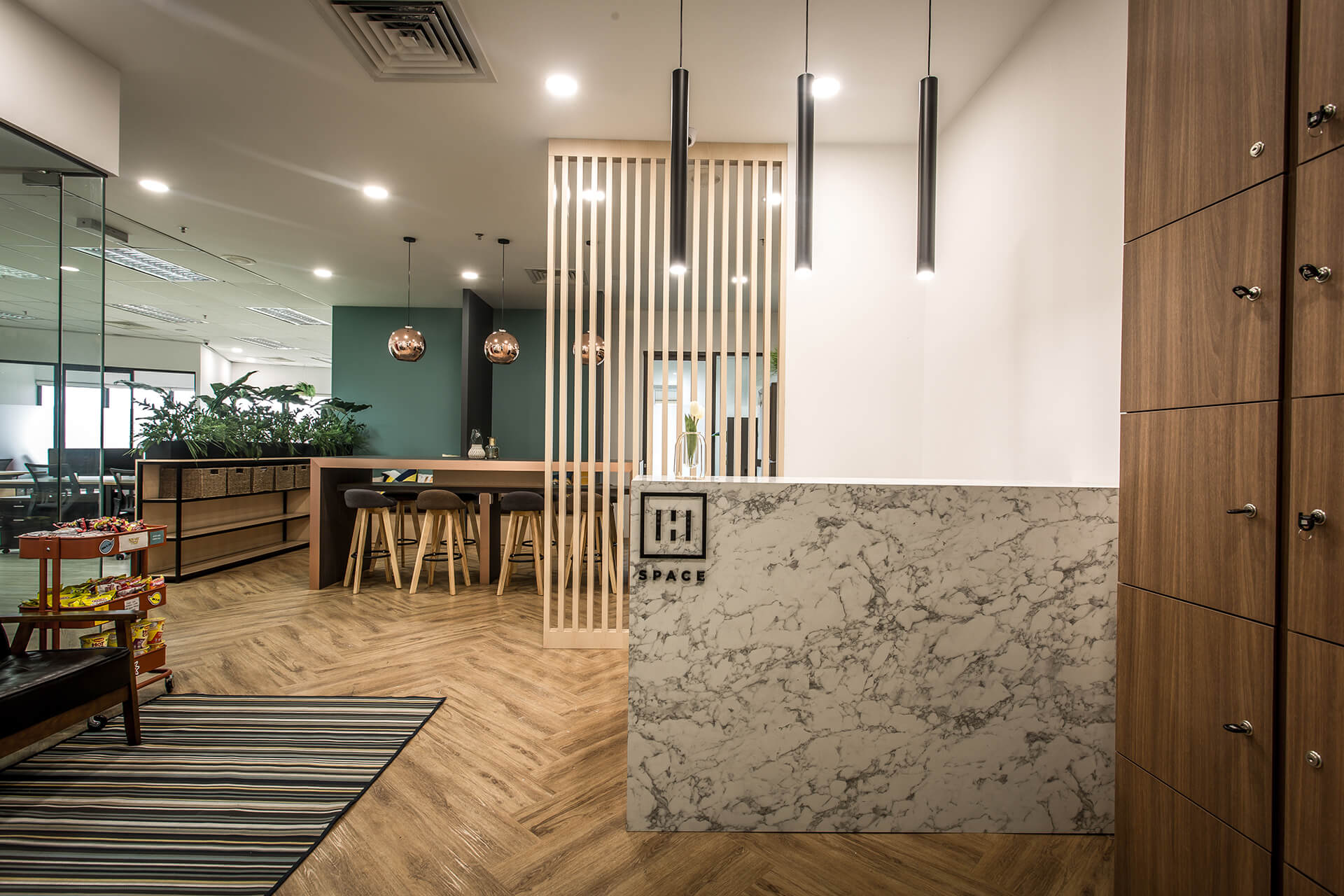 When H Space designs any project, we keep in mind all the important factors that are needed to make the place a perfect destination to do work, and also a place for people to feel relaxed.
H Space Bandar Utama is where we house our coworking space and private offices. This outlet is fully accommodated with an event space, a private meeting room, a lounging area and a pantry.
The space's design centers itself around the concept of comfort, overall morale, and potency, which boosts members' productivity. The way furnitures are arranged also accommodates the idea of having several useful work spots around the office.
As several of our members rent different types of workspaces on the floor, such as private rooms, dedicated desks and hot desks, this coworking space is designed with a plan that considers flexibility and privacy, both at the same time.
With natural light reaching almost each corner of the office space, people are open to conduct formal discussions in meeting rooms and also casual meet ups over at the pantry area. The event space that could fit up to 80 people in one seating is also suitable for large sharing sessions, workshops, team gatherings, and many more.
The interior pastel and earthy colors create a more intimate atmosphere with a panel of greenery, natural light, and modern furniture that are made accessible for H Space members anytime.
H Space will continue to expand and build offices that center themselves around the concept of comfort, productivity, and healthfulness for companies to achieve the success that they always strive for. If you're interested in a tour sometime, just let us know!
Our Other Designs
Here are some of our other designs that we're proud of: