Fave (Malaysia) Headquarters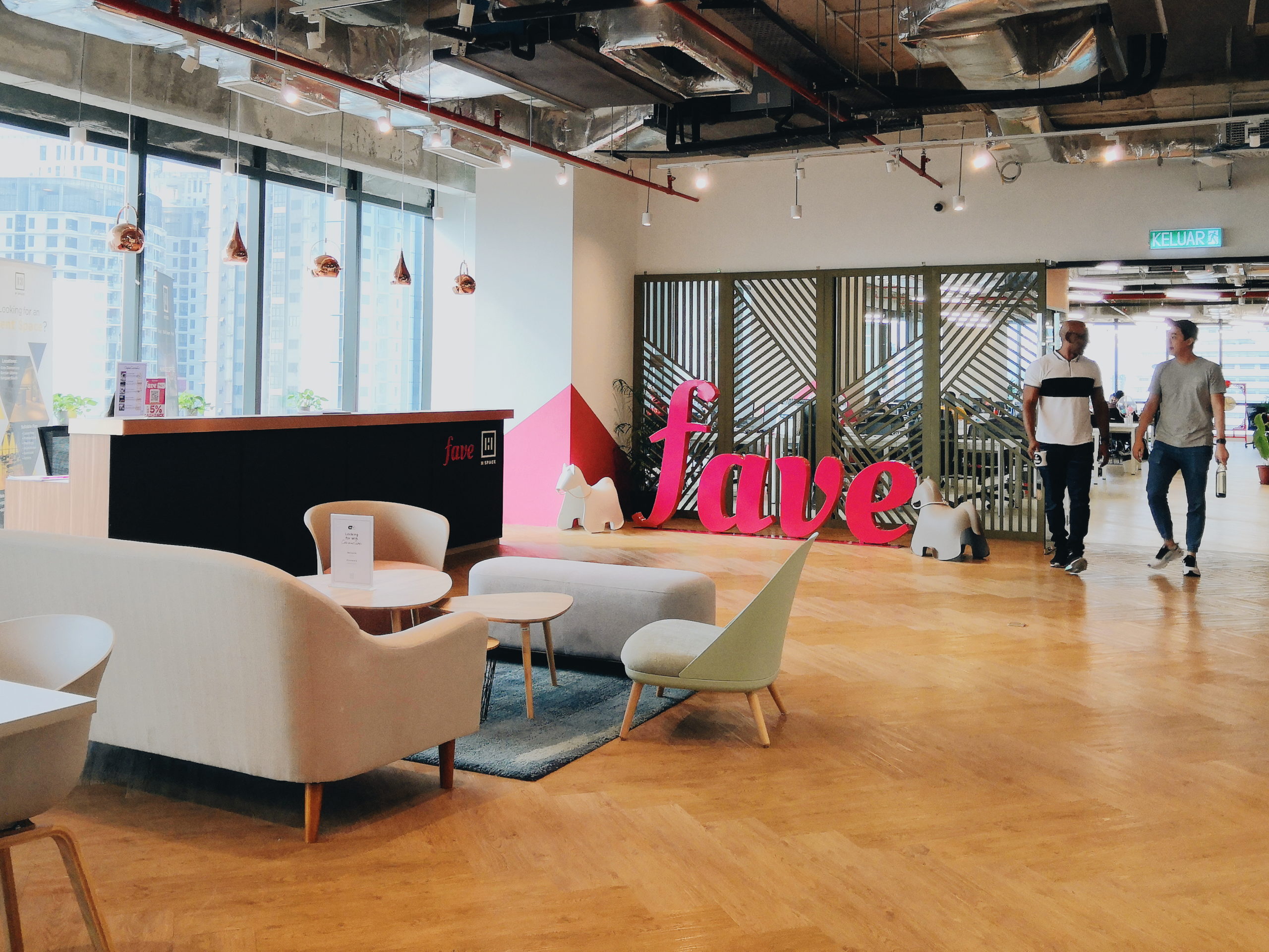 If you're a big fan of e-wallets and virtual promotions, then you've probably heard of the Fave app before. And just like the convenience of the platform itself, Fave embodies the characteristics of simplicity and effectiveness; which is where H Space steps in.
Fave became one of H Space's clientele as we provided them with a managed office, a shared coworking space, and an event space. In other words, H Space had the honor to design, build, and manage the daily operations of the brand's office itself.
Fave headquarters, home of the operations for Malaysia, Singapore and Indonesia, is built on a 20,000 sqft floor in Vertical corporate tower B, Bangsar South. The location, design, and fit-out are all designed and personalized by H Space to match Fave's unique brand and culture. From the furnishings to the landscaping of the room, H Space made everything fit their playful yet professional personality.
Fave headquarters is built to accommodate its large staff of more than 300 people. The space is made flexible for expansion, which makes it suitable for the company's fast growth. There are also some shared common areas such as the lobby, lounging stations, and a pantry, which makes the space even more collaborative among Fave's team members.
The office is put up with 10 meeting rooms ranging from different capacities of four to fifteen people each. The space is also allocated with a shared event space that could fit up to 200 people, to accommodate their hands-on activities and occasional partnership events.
A hidden meeting room, equipped with a screen projector and casting device is built for casual and formal private use. The facility is also provided with one nursing room, coming in handy for any expecting mothers.
H Space constructed Fave headquarters by implementing an open concept with free seating and a clean desk policy. This gives all employees the freedom to move around and switch workstations whenever they'd like. It also creates the perfect environment for creative workspaces, informal meetings, and also impromptu brainstorming sessions whilst on the floor.
H Space will continue to expand and build offices that center themselves around the concept of comfort, overall morale, potency, thus boosting productivity for companies to achieve the success that they always strive for.
Let us know how we can help your company build your dream office!