21 Amazing
Office Leasing Hacks
Looking for your perfect house is difficult enough, but renting an office for your business is even more hefty.
To ensure a smooth office rental experience, you need to do your research! Because without enough information, you might make mistakes that are common to first-time renters or new entrepreneurs.
We've gathered our resources to create a complete guide for everything you need to know before signing off that tenancy agreement.
This e-book will help you:
Save money > Improve your company cash flow tremendously
Avoid costly and unforeseen mistakes.
Find your perfect office space.
It usually comes with great effort of time and expense, but we've decided to give it out for free. So get your copy while you can!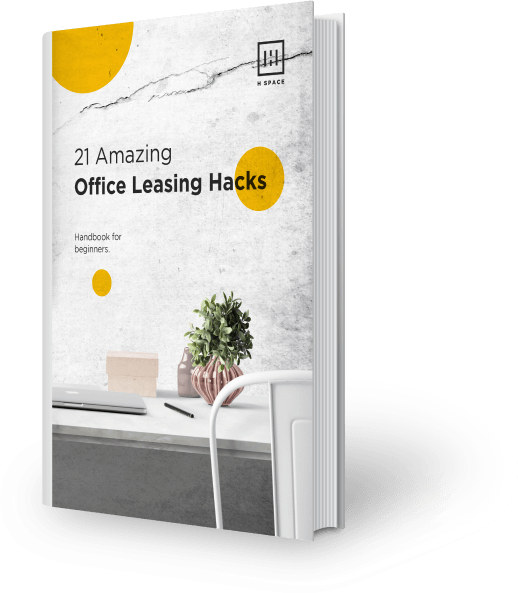 Download your free e-book now!
About H Space
We deliver productive workspaces for the future.
We help our clients increase healthfulness, team morale, productivity and wellbeing