Get FREE Coworking Every Month with FCWD
Did you know that the 1st Thursday of every month is Free Coworking Day?
Across Asia and Oceania you can use and trial coworking spaces free of charge so you can get a taste of the coworking experience.
The number of coworking spaces and use of them has risen dramatically the last few years, but coworking and shared work environments is still a relatively new concept for many remote workers, digital nomads, and entrepreneurs.
According to the State of Remote Work Report 2019 only about 8% of remote workers use coworking spaces, which seems particularly low.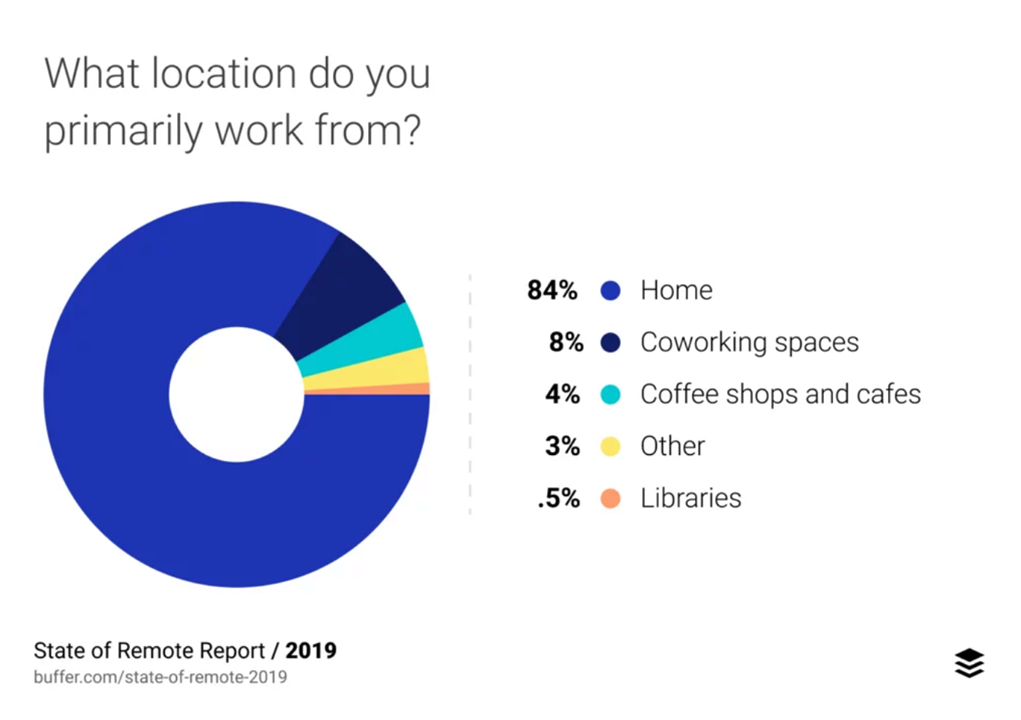 For digital nomads, a coworking space is a great way to get acquainted with a location quickly – you can almost guarantee good internet, have a chance to meet fellow online workers, socialise and maybe get help with recommendations and things to do.
We are a big advocate of coworking spaces – we find that it gives us routine, help us to be more focused, put our mindset in to work mode, and let us meet a ton of people. They aren't all perfect, but we still find most of them healthier and more convenient for us than working from home.
So if you've been considering using a coworking space, you now have the perfect chance!
Every month, on the 1st Thursday, is Free Coworking Day. All across Asia and Oceania (and hopefully more places soon) there are coworking spaces taking place with this free offer so you can try out your local space.
FCWD has been running for about 18 months, amplified mostly out of iCube Innovation in Kuching, quickly spreading to other Malaysian coworking spaces, and then expanding across Asia and beyond.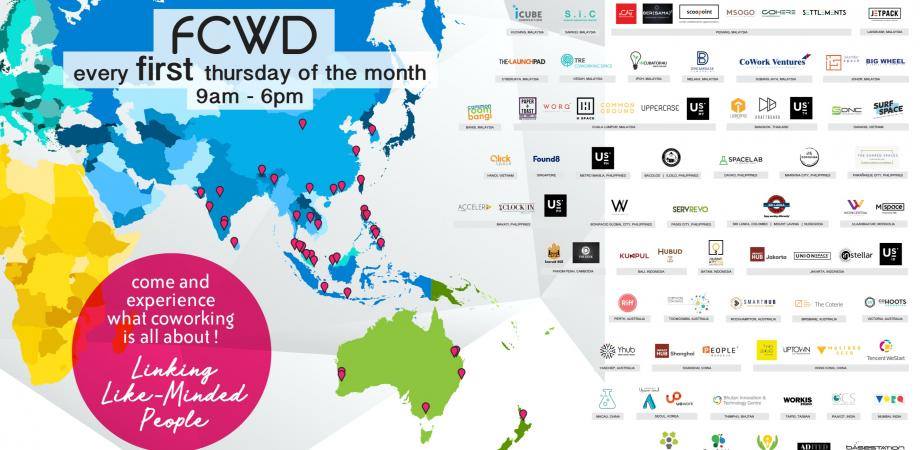 Countries participating in FCWD
A quick overview of all the countries you can find a free coworking space in:
Australia
Bhutan
Cambodia
China
India
Indonesia
Korea
Malaysia
Mongolia
New Zealand
Philippines
Singapore
Sri Lanka
Taiwan
Thailand
Vietnam
Free Coworking Day (FCWD) is a movement initiated to raise awareness about the concept of coworking. A model shaped out of flexibility and collaboration, FCWD intends to give people — from digital nomads to freelancers and entrepreneurs — a taste of the coworking experience before committing to a membership. This idea also allows space operators to obtain feedback on how they can better serve their members and prospects.
The FCWD happens on every first Thursday of the month, where coworking spaces in different regions offer free workspace to the public for one full day. As of today, there are 94 locations in Asia Pacific & Oceania.
So, remember to mark your calendar, cowork at H Space for FREE on 3/10 (Thu) at…
H Space, Bandar Utama (KPMG Tower) OR
WorkWell by H Space, Kota Damansara
For more information, contact us.
Call / WhatsApp: +012 937 7882
Email: connect@hspace.co
Facebook: https://www.fb.com/hspace.co
Instagram: https://www.instagram.com/hspace.co
Linkedin: https://www.linkedin.com/company/h-space-holdings-sdn-bhd